Casamia is an apartment close to the center of Bologna and at the same time to many services. It is located in Cyrenaica, a lively and historical district of Bologna.
A brief description of the apartment:
– Living room with kitchen, there is a double sofa bed, kitchen and table with chairs. You can use coffee, tea, sugar, salt, oil, pots and dishes.
– From the living room there is access to a large terrace, with a table, chairs and an umbrella to have dinner, breakfast or for a break.
– Double bedroom, with wide wardrobe available for guests.
– Bathroom with shower offering shampoo, conditioner, shower gel, hairdryer.
Also available iron and ironing board, drying rack.
The apartment is very comfortable for two people: if you want to bring your children, or prefer to stay in four, you can use the double sofa bed. It is large and comfortable, but be careful: when the sofa bed is open the living room/kitchen becomes small. It's fine if you close it after sleeping.
At the entrance, immediately on the left, you will find a blackboard with all the useful information (wifi network, air conditioners ….).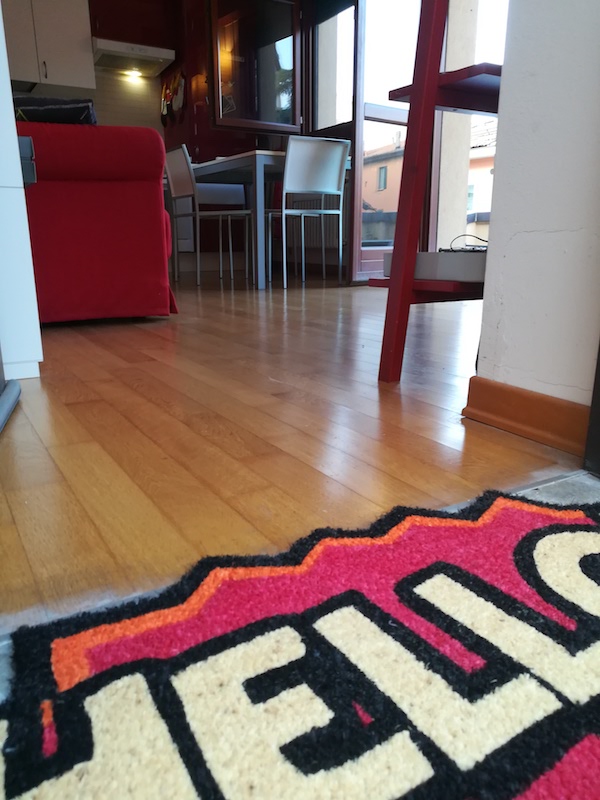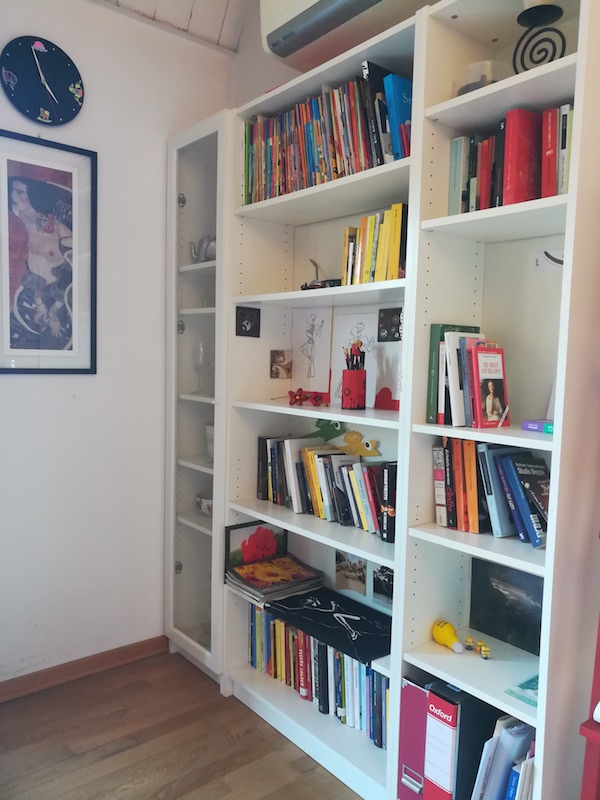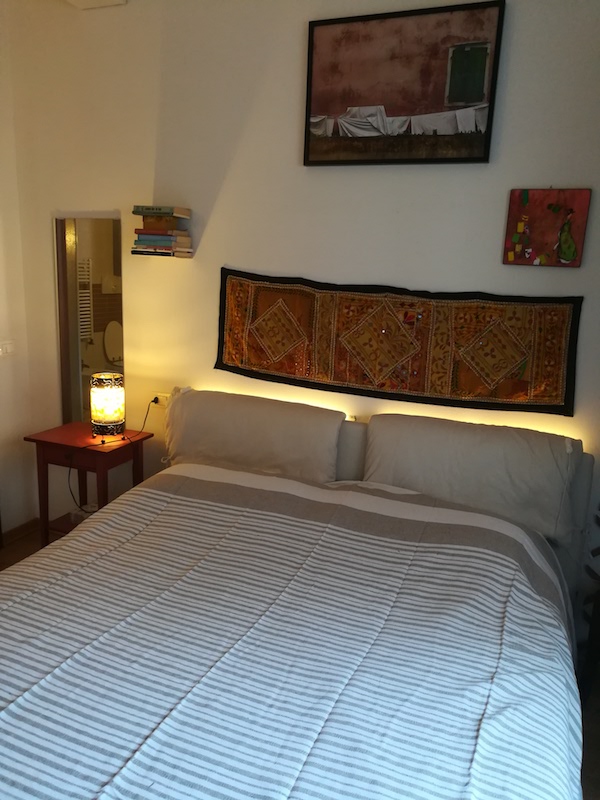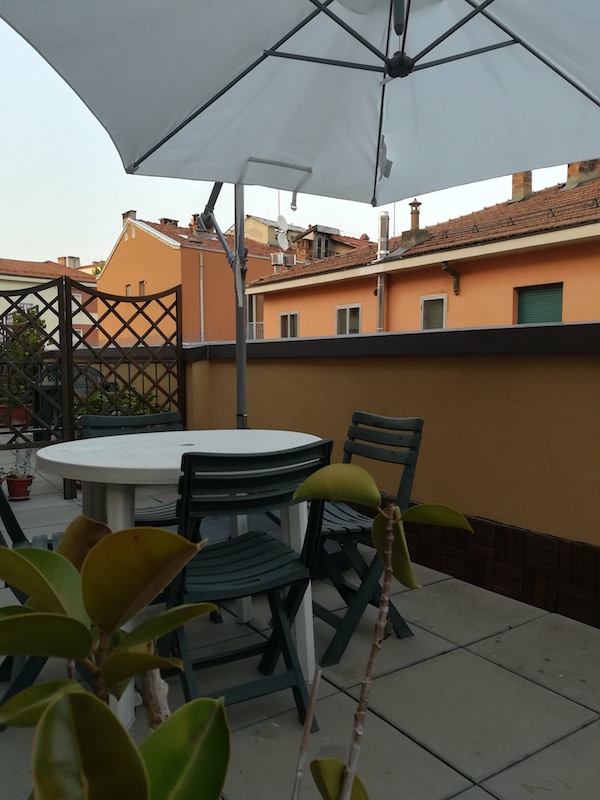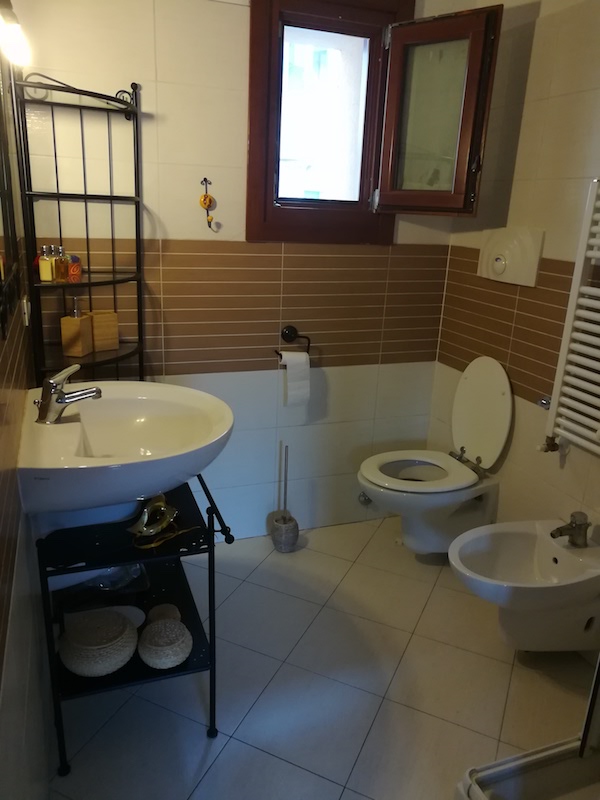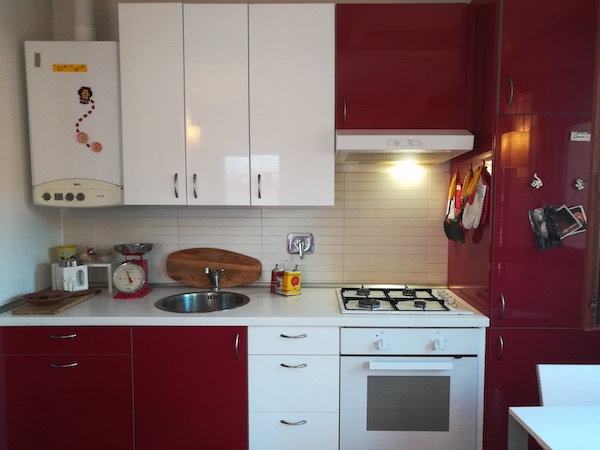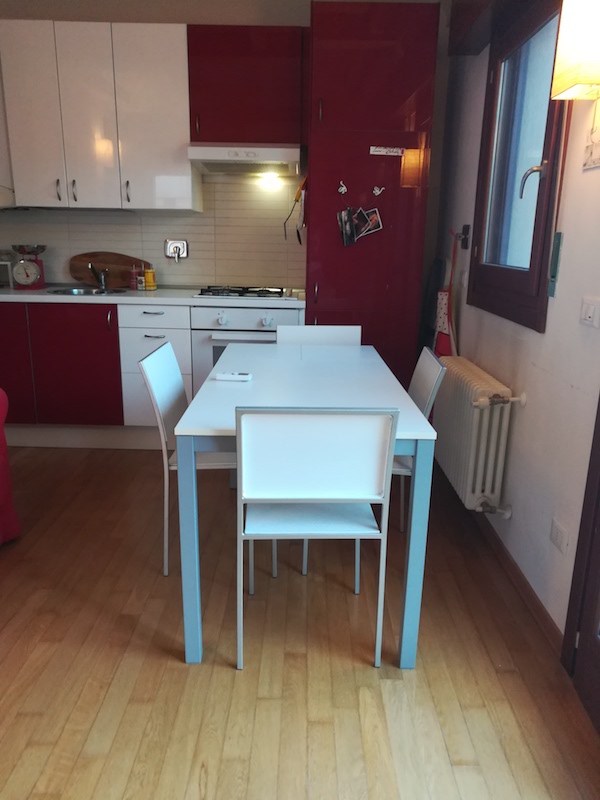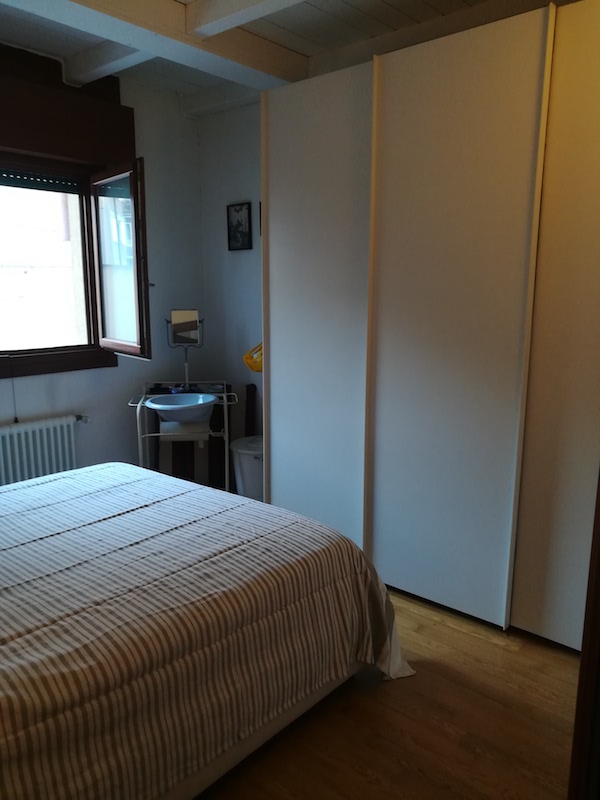 Safe location- walking home from city center - 20 mins and safe - most nights we walked back at midnight. Grocery store at doorstep, same with bus stops. Nice coffee shop at corner. The apartment has a terrace - we enjoyed this the most. Our stay was about 2 weeks, we were up early - would return by 4 pm - and out again by 8 pm - this is a perfect location for this style of vacation. One of the neighbours helped us with our luggage on the day we arrived- it's that kind of place.
I stayed in Marcella and Andrea's apartment, it was cozy and beautiful. Well organized and clean. The location is perfect, the supermarket is 1 min walking distance, the hospital is 1 min walking distance, and the bus stop is 1 min walking distance. Quiet area. Communication with the hosts was excellent, they were very helpful and proactive. I would recommend this apartment to anyone looking to feel at home far from home. Thank you so much
Matches the photos in the app, it was a pleasure to stay. recommended!
Bologna was an in-between place in our travel and Marcella really supported us making it an easy experience. She went above and beyond, and we deeply appreciated that. The place was also great and well-connected. We easily walked to the centre every day as it was also easy to remember. I will definitely be back if in Bologna again.
Amazing place and great Host! We enjoyed our stay in Bologna very much and this accommodation for all of our comforts - we instantly felt at home.
Great spot to stay in Bologna. Short walk to the city center. The host was quick to respond and always happy to help.
Nice flat. Peaceful place. Well connected with the bus. In 20 mins walking, you get to Centro...recommended!
Very nice apartment, hosts were very helpful and responsive!
Excellent place to stay. Fully equipped, nice apartment, big comfortable bed. The are is very good, and only a few blocks away from the city center and bus stops.
Great host! So helpful! Highly recommend! Amazing location! So close to city centre
Ottimo ☺ Posizione, comunicazione smart con i proprietari ☹ Parcheggio solo a pagamento e difficile trovare posto auto.
Eccezionale
Eccellente
Maisonnette sur le toit au calme ☺Agréable maisonnette sur le toit, mitoyenne dun seul côté. Au calme malgré la proximité de l'hôpital (quelques ambulances peuvent passer la nuit mais rien de rédhibitoire et j'ai le sommeil léger !). Un peu excentré mais à 2 pas, de nombreux bus passent très régulièrement (vers centre ville et gare) et il y a un grand supermarché Coop. ☹Canapé-lit moins confortable que le lit de la chambre.
Good location with a nice terrace ☺Great little space about twenty minute walk from the city centre. Loved the terrace and washing machine. ☹Very soft bed, lack of TV in dining/living area, felt a bit unkempt and confusing check in process. Also right near the hospital so noisy with ambulances etc.
Eccezionale ☺ Alloggio attrezzato con tutto ciò che serve, pulito e confortevole! Consigliato. La posizione è ottima: c'è la Coop a due passi e anche la fermata degli autobus è vicina, abbiamo trovato parcheggio a pagamento sotto l'appartamento e in 15-20 minuti a piedi si arriva alla torre degli Asinelli. Bologna è uno spettacolo! A presto!
☺La terraza y la facilidad para hacer el check-in
Passabile
Marcella Casamia
via Bentivogli 11
Bologna
The neighborhood is well served, it's a short walk from the S.Orsola hospital and from plenty of bus lines stops, which in 6 minutes (10 counting the time to reach the stop) take you to the center, under the two towers of Bologna . Casamia is also perfectly connected by bus to the train station and to the bus station for buses: even in this case, in ten or fifteen minutes at most, you will get there.
In the area there are supermarkets, a local market, a very nice pub, pastry shops, bars, restaurants and trattorias.
Prices
The price range is from € 70 to € 150 for each night for two people, who are very comfortably accommodated at home.
There is a comfortable double sofa bed available: for each additional person the cost is € 10 for each night.
Children under the age of 4 can stay for free, if they do not need additional linen compared to the standard.
The price range depend on the day of the week and the time of the year; select the dates you are interested in and fill out the form to receive a quote for your stay or visit Airbnb or Booking.